Medway Longboat
1742
Fully framed model kit in 1/2" scale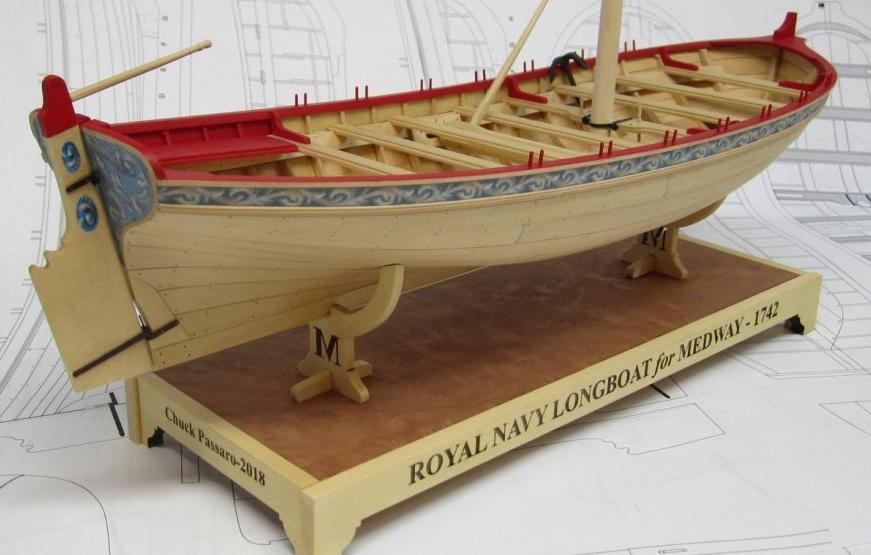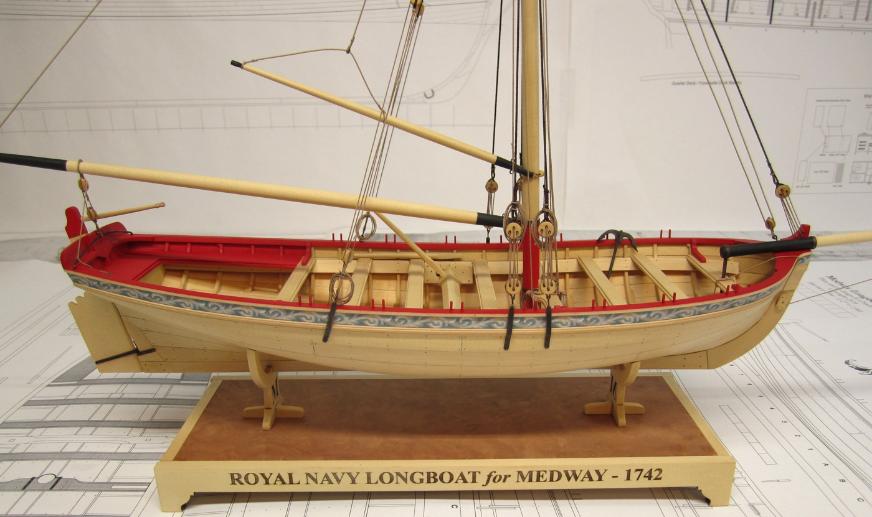 This Kit comes with everything you need to build the model in one box.
Actually two boxes. The first installment contains all of the parts you need to complete hull. You get the first sheet of plans of this three plan set. All of the parts are laser cut from premium Alaskan Yellow Cedar. Part Two, or the second installment contains the masting and rigging materials along with the remaining plan sheet for the rigging. This is an Intermediate/Advanced POF model of the Medway Longboat (1742). This project was designed to replicate the contemporary models in the NMM.
Link to the NMM to view the contemporary models of the Medway Longboat
-It is 1/2" scale and fully rigged with an option to include sails.
-You can build the partially planked hull or a fully planked hull just like the contemporary models.
-option to include and learn sail making techniques. Project comes with sail plan which can be downloaded below.-All Planking is pre-spiled.
Download the Monograph chapters below!!!
chapter one chapter two chapter three chapter four chapter five Sail Plan
Link to the Group project underway on Model Ship World!!!