Please no hoarding of blocks during the pandemic!!! A strict limit of a maximum of 4 packages of any size blocks will be strictly enforced. Should anyone submit an order with more than 4 packages of any one size of blocks , it will be cancelled to ensure that everyone gets an opportunity to buy them while stuck at home in their workshop!!! THANK YOU!!!
Boxwood Scale Rigging Blocks for the Ship Model Builder
These miniature rigging blocks are all hand made. They are milled using the finest boxwood. You will find the usual popular sizes with both single or double sheaves.
Why spend double the price for aftermarket blocks (or even triple the cost)? Syren rigging blocks are priced only a fraction higher than the typical poor quality blocks you might find in a European kit. Compare them for yourself and give them a try!! You won't be disappointed.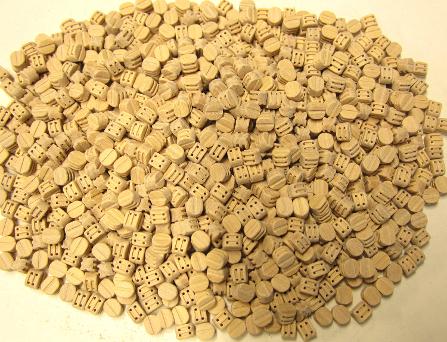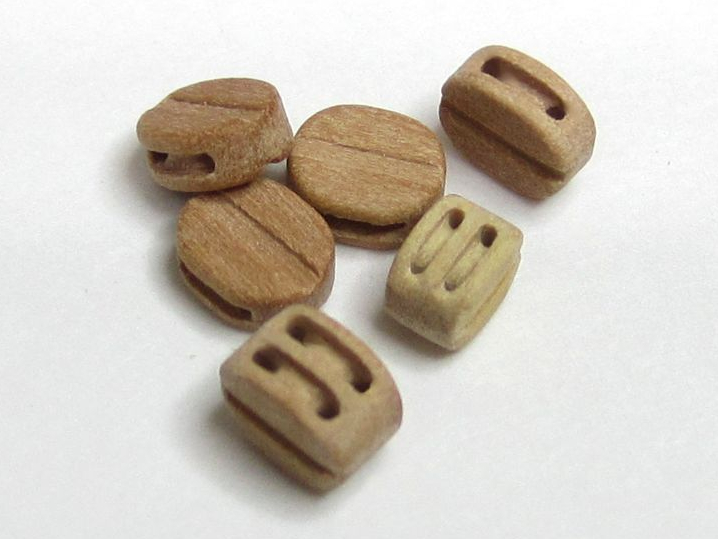 We stock 2mm, 3/32", 1/8", 5/32", 3/16" and 1/4" single and double rigging blocks for ship models.